Snack Packs
GCAR has designated April 5, 2017 as "REALTOR® Day" for assisting with the Snack Pack Ministry*.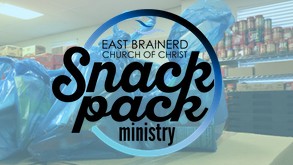 In 2016, GCAR committed to supporting "Snack Packs" for Hamilton County school children with an initial $20,000 contribution that year and a $10,000 annual contribution in subsequent years. The Snack Pack movement puts food in the hands of more than 1,000 students per week in 12 (and growing) different Hamilton County schools. Partnering with the Chattanooga Food Bank to minimize food costs, the Snack Pack program is entirely volunteer-driven with every penny going toward the assembly and distribution of snack packs to Hamilton County schools. Just $80 feeds one child for an entire school year, and anyone can sponsor a child by writing a check noted with the Snack Pack initiative to East Brainerd Church of Christ (7745 E. Brainerd Road).
REALTORS® and community volunteers gather the first Wednesday of each month at East Brainerd Church of Christ (7745 E. Brainerd Road) to assemble snack packs, and new volunteers are always welcome. Join these efforts at:
2:00 to assist with Set-Up
6:30 to fill Snack Packs
You do not need to register to participate - just show up the first Wednesday of each month at either (or both) time slot, and we will put you to work for a good cause. Families are welcome.
*Join us for "REALTOR® Day" on April 5 during which GCAR will volunteer for set-up and packing, as well as makes its annual donation.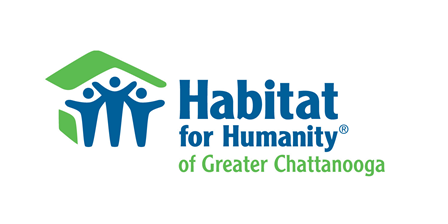 As part of our ongoing partnership with Habitat for Humanity of Greater Chattanooga Area, GCAR
Annually contributes $5,000 for Habitat to provide ReStore Trucks, which display the GCAR logo and serves as a constant reminder to the public about the REALTOR® brand and importance of using a REALTOR® when buying, selling, leasing and managing property.
Biennially holds the fundraiser Tee Up & Wine Down for Habitat.
Recruits REALTORS® to assist with new construction builds and neighborhood revitalization projects.
Provides members with complimentary copies of the ReStore marketing piece(s) to share with buyers and sellers advertising the ease and benefits of donating unwanted items to Habitat