Supra Keyboxes & eKEYS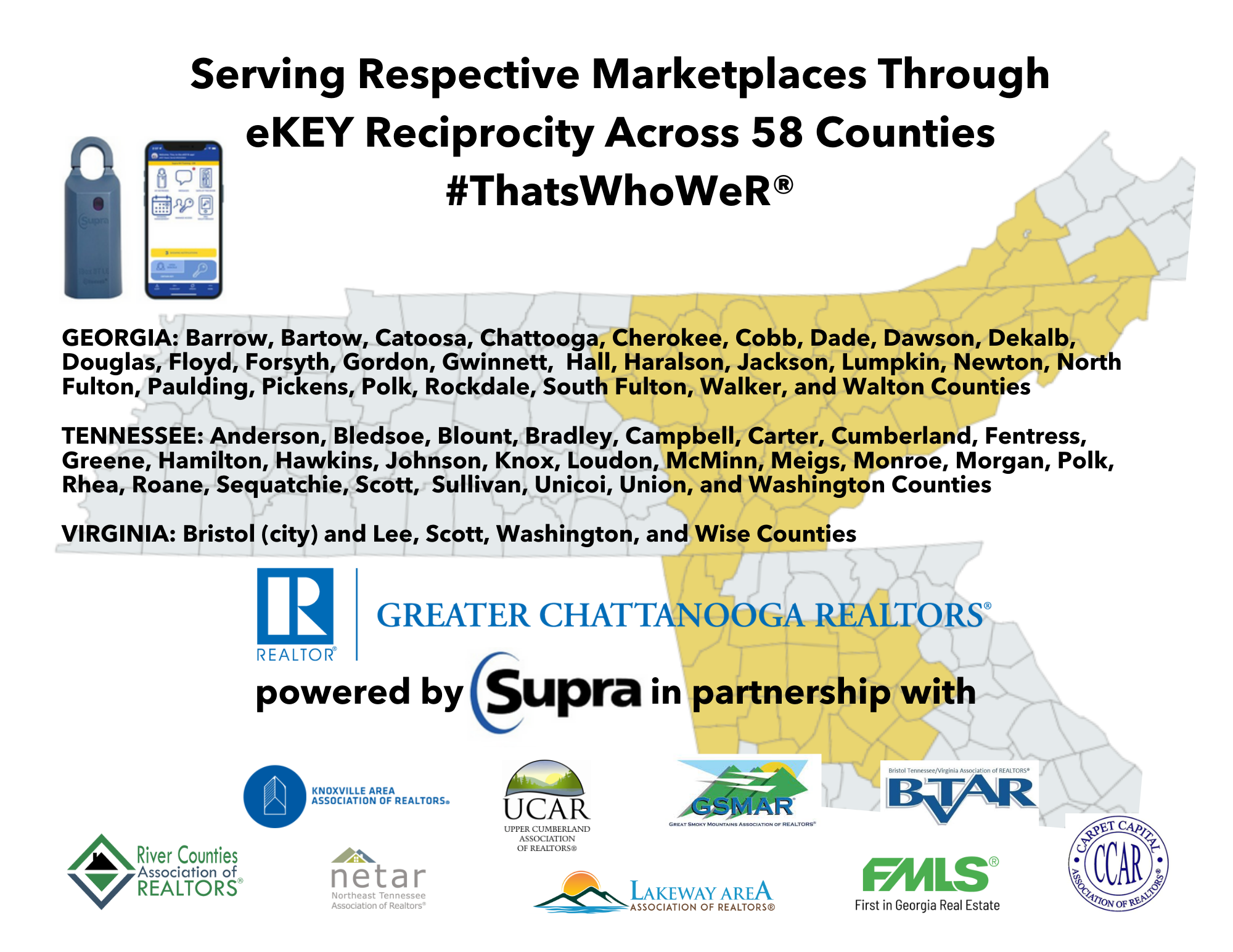 Greater Chattanooga REALTORS® contracts with Supra to provide keyboxes to all residential MLS Participants. Greater Chattanooga REALTORS® purchases the keyboxes and leases a certain number* to each MLS Participant based on the number of listings in Flexmls.
Supra eKey Reciprocity: Greater Chattanooga REALTORS® partners with specific MLSs* to co-op eKeys, which is a privilege, not a right. Anyone accessing a keybox in another market should:
Follow the listing agent's/seller's showing instructions and local MLS Rules; and
Ensure you are licensed to conduct business in the state in which the property is located.
*Greater Chattanooga REALTORS® currently co-ops eKeys with the following Associations/MLSs, all of whose MLS Rules require permission to access a keybox. If you do not subscribe to those MLSs and the showing instructions therein, you should contact the listing agent to confirm any showing instructions and related appointments:
*As of March 29, 2021, and subject to any future changes in the MLS Rules, "The Keybox allotment per Participant shall be no less than two (2) Keyboxes and no more than thirty percent (30%) above the Participant's current number of SingleFamily, Multi-Family, Land and Rental listings entered in the MLS that are (a) Active, Contingent, Pending or Coming Soon; and (b) have "Greater Chattanooga REALTORS®" in the "Lockbox Y/N" field."