BrokerBay Showing Service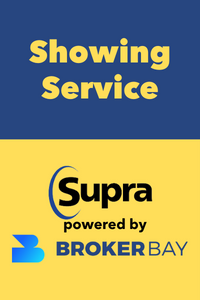 We offer BrokerBay as an MLS beneift to all Participants and Subscribers of the residential MLS.
FIRST-TIME BROKERBAY USERS
Managing Brokers
1. Login to FlexMLS (as yourself, not as the office admin or superuser) > Menu > Products > BrokerBay and follow the prompts.
2. From the pop-up box called Next Steps > Email info to agents (top right corner of the pop-up box)
3. Your agents can now follow the steps below to prepare their listings for showings ahead of our going live next week.
Agents
1. If your Managing Broker has taken the above steps, Login to FlexMLS (as yourself, not as the office admin or superuser) > Menu > Products > BrokerBay
2. Verify Contact Info > Create a Password > Agree to Terms of Service
3. From your BrokerBay Dashboard > Tasks > Configure Instructions (for each of your listings)
4. Add Showing Instructions to your listings to ensure showings will be processed correctly.
NOTIFICATIONS & PREFERENCES: When you first get started using BrokerBay, save yourself time later by taking these steps now to review all your notifications and preferences.
• Select whether you want to receive showing requests and confirmations via email and/or text.
• Use this guide found the BrokerBay Knowledge Base: How do I change my notification settings?
• Not getting notifications timely? A few ways to troubleshoot include. logging out/in to refresh your account or clearing the app cahce.
GETTING STARTED & TRAININGS: If you don't see a related topic below, visit the BrokerBay Knowledge Base for step-by-step instructions and screenshots on other topics.
• BrokerBay Mobile App - Be sure to enable push notifications so you'll get immediate notifications when you have an incomplete task (i.e., configure showing instructions, contact a seller to confirm a showing).
• Updating Notification Settings
• September 28, 2022 Recorded Training for Managing Brokers & Office Admins
• October 6, 2022 Recorded Training for Agents
BROKERBAY RELATED TIPS WITHIN FLEXMLS
When entering a listing, you will see a Y/N field called "Use BrokerBay."
If YES
• Cooperating brokers should schedule a showing through BrokerBay.
• Listing brokers should configure showing instructions in BrokerBay
​​If NO: Listing brokers should
• Provide alternate showing instructions in the Agent Only Notes.
• Turn off showings in BrokerBay
In BrokerBay, you will see options to edit listings. Be advised, that any editing to listing information should be done in Flexmls. Any listing info changed in BrokerBay will be overwritten as data is pushed (approx. every 10 minutes) from Flexmls to BrokerBay.
CONCIERGE SERVICE: While most seller feedback is positive about their getting showing requests via text or email, there are one-off cases when a seller needs a call instead of a text or email. This recently added feature should address that scenario. Managing Brokers and Listings Agents should consider when/if they need Concierge Service and Unsubscribe/Subscribe (at no cost) accordingly:
Unsubscribing (all agents' listings) at the Brokerage Level: Admin Tab > Live Concierge Service > Manage > Cancel Subscription. (You may resubscribe at any time.)
Unsubscribing (all listings) at the Agent Level: Account Settings > Live Concierge Service > Disable all + Toggle off "Default On"
Unsubscribing (certain listings) at the Agent Level: Account Settings > Live Concierge Service > Manage Listings > Toggle the Enable Button On/Off
GETTING HELP USING BROKERBAY
• Send an email to support@brokerbay.com.
• Submit a ticket. BrokerBay support aims to respond within approximately one hour.
• Call 888-594-8304 (the same # you call to book, cancel, or reschedule showings) and ask to be transferred to Technical Support.
MISCELLANEOUS
• By default, some Showing Instructions are checked. Change your default settings at: Account Settings > Listing Settings > [make selections] > Save!
• Until programmign is complete, you should deselect "Leave Card", as leaving a card when showing a property is prohibited per our MLS Rules and considered soliciting the seller.