Tue, Aug 14, 2018 11:30am – 1:00pm
Economic Outlook Luncheon
Greater Chattanooga REALTORS® and Home Builders Association of Greater Chattanooga
LOCATION
Chattanooga Marriott Downtown (2 Carter Plaza)
DESCRIPTION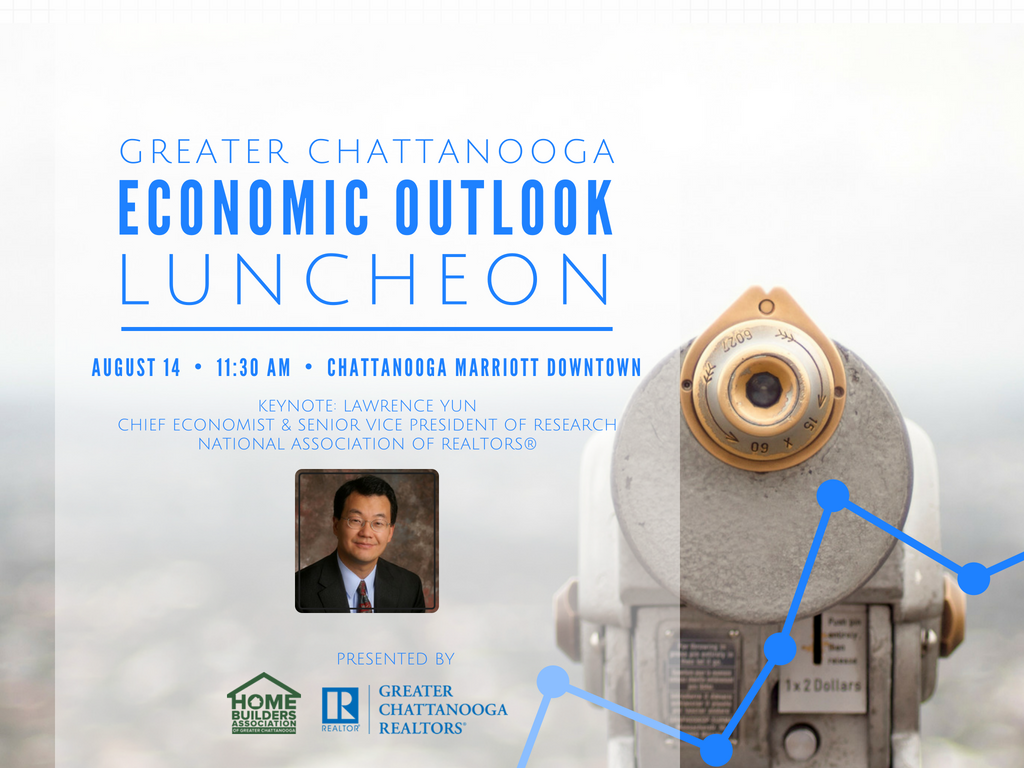 (Posted 8.16.18: See Lawrence Yun's presentation. For media inquiries, or more information: info@gcar.net or call 423.702.7432)
Join us for the annual Economic Outlook Luncheon co-hosted by Greater Chattanooga REALTORS® and the Home Builders Association of Greater Chattanooga. We'll take a look at how the Chattanooga region has thrived and changed in the past year and what's to come. Tickets go quickly so purchase yours today (info below).
Keynote: Lawrence Yun, Ph.D. National Association of Realtors Chief Economist and Senior Vice President of Research
Dr. Yun will discuss recent developments in the national and local housing market and how those developments will impact the Chattanooga region's economy. Dr. Yun will provide insight for Chattanooga's real estate market and the direction of home prices in the next 12 to 24 months. In addition, Dr. Yun will review past housing cycles and low oil/strong dollar impact to forecast Chattanooga's economy and housing market.
COST
Tickets available until Tuesday, August 7th. Please note that tickets usually sell out well in advance and we are unable to accommodate walk-ins/late registration.
$20 for members of the event hosts
$25 for non-members: 423.698.8001 / info@gcar.net
Register
Back to Calendar