Tue, Jan 31, 2023 2:30pm – 3:30pm Tue, Feb 7, 2023 2:30pm – 3:30pm Tue, Feb 14, 2023 2:30pm – 3:30pm Click to show all times Tue, Feb 21, 2023 2:30pm – 3:30pm Tue, Feb 28, 2023 2:30pm – 3:30pm Tue, Mar 7, 2023 2:30pm – 3:30pm Tue, Mar 14, 2023 2:30pm – 3:30pm Tue, Mar 21, 2023 2:30pm – 3:30pm Tue, Mar 28, 2023 2:30pm – 3:30pm
BrokerBay Training
Hosted by BrokerBay & Supra
LOCATION
Your own location/device via Zoom!
DESCRIPTION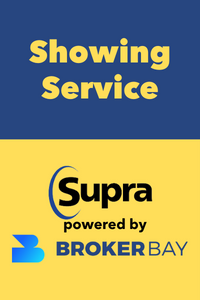 The BrokerBay scheduling service is provided to all residential MLS users at no additional cost.
This quick training covers everything you need to easily schedule, manage, and suggest new showing times.
Plus, you can efficiently search, share, and book across multiple properties on a single tour.
Register
Back to Calendar