Sat, Aug 24, 2019 6:00pm – 7:00pm
River Park 30th Anniversary Ceremony
LOCATION
Ross's Landing
DESCRIPTION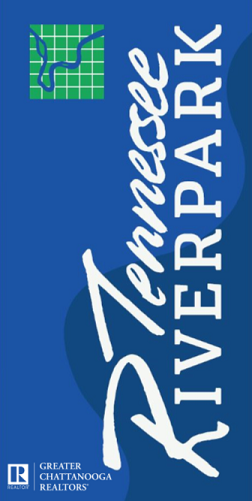 Investing in our community - That's Who We R®.
Join Greater Chattanooga REALTORS® this summer at any of the Riverfront Nights, and especially on August 24th for the River Park's 30th Anniversary Ceremony & Celebration. UPDATE: Meet at Ross's Landing at 6:30 at the Pink Flamingo Tent for a group photo!
As a Community Champion Sponsor of this Anniversary Celebration, Greater Chattanooga REALTORS® is proud to provide funding for the 120 new Tennessee Riverwalk banners, which are "coming soon."
In the meantime, here's a sneak peek at the new banners promoting YOU, our members, in support of this fantastic community asset. The banners will replace the existing ones and hung on light poles along the River Park walkways.
Wear your "That's Who We R®" shirt. Realtors, look for the Pink Flamingo, and enter with your business card for a chance to win prizes:
Chicken Salad Chick will offer five (5) $50 catering credits.
"Best of the Best" Thornton Home Inspections will offer five (5) Radon Inspections ($225 value each).
Cansler Photography is offering "A Cansler" professional head-shot portrait.
3 guests spot appearances on the Cindy's CHOICE radio show.
Back to Calendar