Realtor Safety Month 2022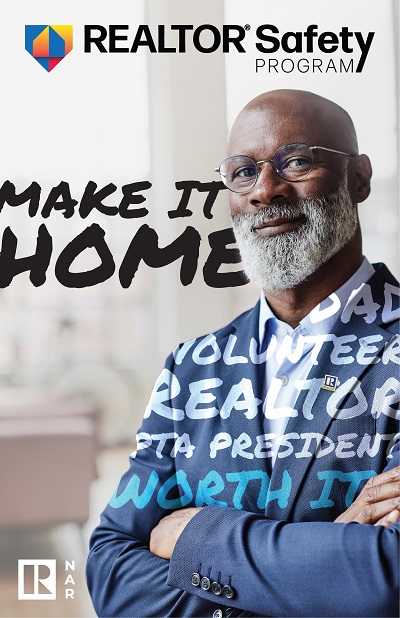 Be aware. Keep alert. Stay safe.
REALTORS® face job-related risks every day. Being aware of potential dangers and taking precautions will help you avoid risky situations.
In an ongoing effort to keep safety top-of-mind for our members, the National Association of REALTORS® dedicate September as REALTOR® Safety Month. The goal: Reduce the number of safety incidents that happen in the industry, so each of our members makes it home safely every night.
You'll see our social messages this month empowering you to take action with a variety of resources, including daily Safety Tips, and various classes and webinars.
Thank your dedication to REALTOR® Safety—this month and throughout the year. Safety is a healthy habit that could save your life.
CE & DESIGNATION CLASSES - COMPLIMENTARY FOR MEMBERS
September 6: Safety for REALTOR®'s Today
September 8: Real Estate Safety Matters: Safe Business = Smart Business
September 22: REALTOR® Safety Coast to Coast: How Safety Differs Across the Nation
September 23: REALTORS® Self Defense Class
Webinar On Demand: REALTOR® Safety Discussion Series: It's OK to Not Be OK! Prioritizing Your Mental Wellness
SAFETY TOOLS & RESOURCES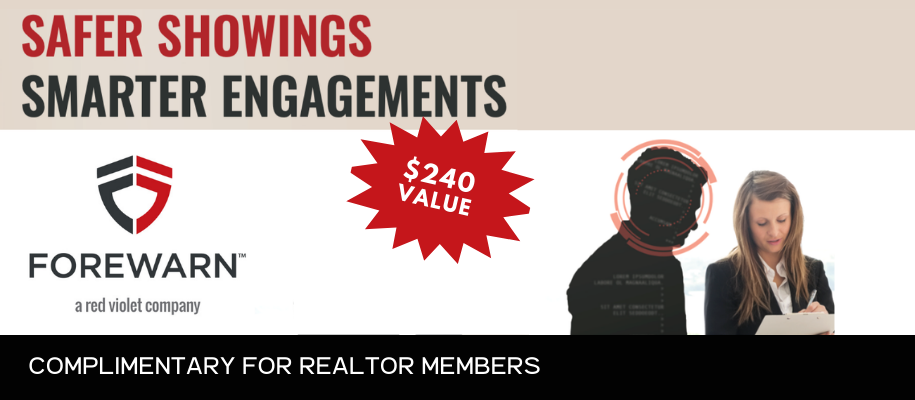 We provide REALTOR® members a complimentary subscription to FOREWARN. This tool brings knowledge to the real estate industry through innovative solutions to ensure safer engagements and smarter interactions. Leveraging powerful analytics and a massive data repository, FOREWARN solutions enable real estate professionals to gain real-time knowledge, for purposes such as verifying identity, searching for criminal histories, and validating information provided by potential clients such as financial and asset information – all from just a phone number or name. Risk assessment and due diligence at your fingertips™. Call us to start your complimnetary subscription today.
We must improve the Safety Culture in the industry by raising awareness, following safety protocols, and encouraging all REALTORS® to stay vigilant on the job. To get started, here are 5 Safety Action Items for REALTORS®:
1. Plan Your Safety Strategy
2. Tips and Best Practices
3. Training Videos
4. Personal Protection Resources
5. Take the REALTOR® Safety Pledge