Wed, Aug 17, 2022 11:30am – 1:00pm
Economic Outlook Luncheon
LOCATION
The Chattanoogan Hotel (1202 Broad Street)
DESCRIPTION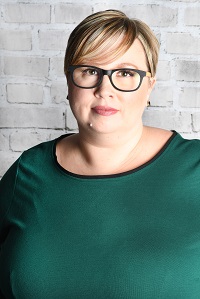 Join us for the annual Economic Outlook Luncheon co-hosted by Greater Chattanooga REALTORS® and the Home Builders Association of Greater Chattanooga.
Dr. Jessica Lautz will present Future of Home.
Buyers and sellers have changed what they want in a home, how they use their home, how they search for a new home, and the relationship to the agent.
The housing market has roared over the last two years, but now shows signs of normalization.
Buyers are facing ever rising mortgage rates coupled with rising prices and have struggled to find the perfect home and found creative ways to enter the market.
Demographics have shifted and many potential buyers have been left out. How is everyone coping and what comes next?
Speaker Bio
Dr. Jessica Lautz is Vice President of Demographics and Behavioral Insights at the National Association of REALTORS®. The core of her research focuses on analyzing trends for both NAR members and housing consumers. Through management of surveys, focus groups and data analysis, she presents new and innovative ways to showcase results. Jessica discusses research findings in major media outlets and international presentations.
In 2022, Dr. Lautz was named a RISMedia Newsmaker in the Influencer category. In 2021, Dr. Lautz was named one of Housing Wire's Women of Influence, a list representing 100 of the most influential women in leadership in the housing industry. She also volunteers at Nottingham Trent University as an industry fellow mentoring real estate graduate students.
Jessica received her Doctorate of Real Estate from Nottingham Trent University in the United Kingdom. She also holds a Master's in Public Policy from American University and undergraduate degrees in Political Science and Law and Justice from Central Washington University.
COST
Thanks to our sponsors!
-Maryann Page-Azambuja of Choice Home Warranty
-Bryan Fryar of Tennessee Valley Federal Credit Union
-Josh McKinney of Tennessee Housing Development Agency
Tickets available until Wednesday, August 10th. Tickets usually sell out well in advance. and we are unable to accommodate walk-ins/late registrations.
$30 for Members of the Co-Hosts
Greater Chattanooga REALTORS® Members: Click here for tickets
Home Builders Association of Greater Chattanooga Members: Click here for tickets
$35 for Non-Members: 423.698.8001 | info@gcar.net
Back to Calendar