Tue, Jul 23, 2019 11:30am – 1:00pm
Lunch with Tennessee REALTORS
LOCATION
Greater Chattanooga REALTORS®
DESCRIPTION
Members of the Tennessee REALTORS® Executive Committee are visiting all 21 of the state's local associations this year to share updates and hear from local leaders and members. From July 23-25, they will bring the tour to East Tennessee, visiting Greater Chattanooga on July 23rd.
It's a joy to connect with REALTORS® and to see the inspiring ways they are helping to make the American dream possible for Tennesseans all across the state. ~ Kathy Tucker of Chattanooga, 2019 President
Join 2019 Tennessee REALTORS® President Kathy Tucker and her Executive Committee for free lunch and learn how your state dues dollars are reinvested into programs and services for all Tennessee REALTORS®.
11:30 Lunch
12:00 Presentation followed by Q&A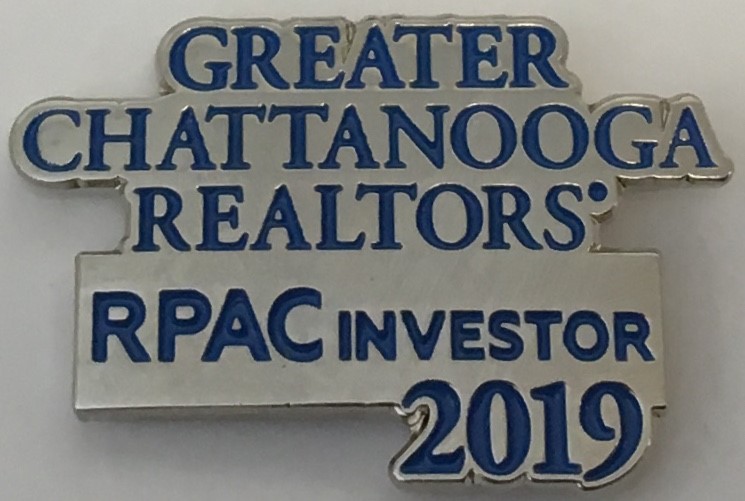 In addition to the luncheon, all 2019 RPAC Investors in attendance will receive this 2019 Greater Chattanooga REALTORS® RPAC Pin.
SPONSORED BY:
Lynn Harper, Old Republic Home Protection
Nancy Collins, Guild Mortgage Company
Dan Mayfield, HouseMaster Home Inspections
COST
Members: Free if RSVP received by July 19. $15 after July 19 and for No-Shows.
Non-Members: $15
Register
Back to Calendar