Tue, Apr 18, 2023 11:00am – 2:00pm
Member Luncheon: Bill Dedman's Long Island Divided
LOCATION
Bessie Smith Cultural Center (220 East MLK Blvd.)
DESCRIPTION
Pulitzer Prize-winning investigative reporter, bestselling author, and Chattanooga native Bill Dedman will discuss the Newsday "Long Island Divided" investigation that highlighted racial steering by real estate agents and what we can do to combat racism in real estate.
SCHEDULE
11:00 - Photo Op with Bill Dedman
11:30 - Lunch
12:15 - Announcements
12:30 - Presentation
1:30 - Q&A
2:00 - Adjourn
ABOUT BILL DEDMAN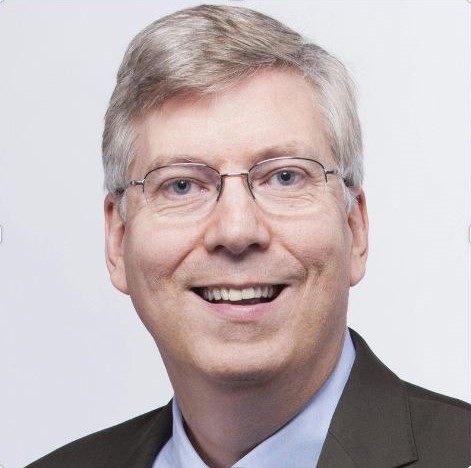 Bill Dedman is a Pulitzer Prize-winning investigative reporter and bestselling author of the biography Empty Mansions. He has worked in online news, video, newspapers, television, and magazines.
Bill got his start in journalism at 16 as a copy boy at The Chattanooga Times. He attended, but did not graduate from, Washington University in St. Louis, where he wrote for the newspaper Student Life and worked part time at The St. Louis Post-Dispatch. Bill has written for The Washington Post, The New York Times, The Boston Globe, and Newsday, and was the first director of computer-assisted reporting for The Associated Press. He has taught advanced reporting part time at the University of Maryland, Northwestern University, Boston University, and Stony Brook University, and served for six years on the board of directors of Investigative Reporters and Editors.
Bill received the 1989 Pulitzer Prize in investigative reporting for The Color of Money, his series of articles in The Atlanta Journal-Constitution on racial discrimination by mortgage lenders in middle-income Black neighborhoods. The Color of Money was an influential early example of the power of using computers to gather and analyze public records, combined with shoe-leather reporting to demonstrate how a segregated mortgage market was maintained. The Color of Money led to expanded federal laws on disclosure of loan data, new financing for middle-income homebuyers, and greater awareness of systemic discrimination. Bill has received national journalism awards for online reporting, creative use of interactive tools, deadline reporting, public service, and feature writing.
In eight years with NBC News, reporting online for NBCNews.com and msnbc.com, Bill uncovered stories on the Pentagon's slow efforts to identify servicemen and women killed in past wars, the military police officers who tried to stop coercive interrogations of detainees at Guantanamo, fatal problems with firefighter safety equipment, uninspected highway bridges, the Obama administration's hidden visitor logs, an effort by the Clinton administration to hide Hillary Clinton's college thesis, and lessons learned from studies of school shootings.
Bill stumbled onto the mystery of the reclusive heiress Huguette Clark, who was featured in his series of reports in 2010 on NBCNews.com and the Today show. The Clark series was the most popular story ever on NBCNews.com, with more than 110 million page views. What began as a slideshow and feature story developed into an investigative series, a running daily competitive story, a full-length biography, and now is being developed as a Hollywood film.
He co-wrote the biography Empty Mansions: The Mysterious Life of Huguette Clark and the Spending of a Great American Fortune, which debuted at No. 1 on The New York Times best seller list and was chosen among the best books of 2013 by critic Janet Maslin, Amazon.com, Barnes & Noble, and Goodreads readers.
COST
FREE for Members
$20 for Non-Members
Register
Back to Calendar