Tue, Aug 4, 2020 11:30am – 12:30pm
Next Up: PropTech - The Future is Now
Hosted by National Association of REALTORS®
LOCATION
Your own location/device!
DESCRIPTION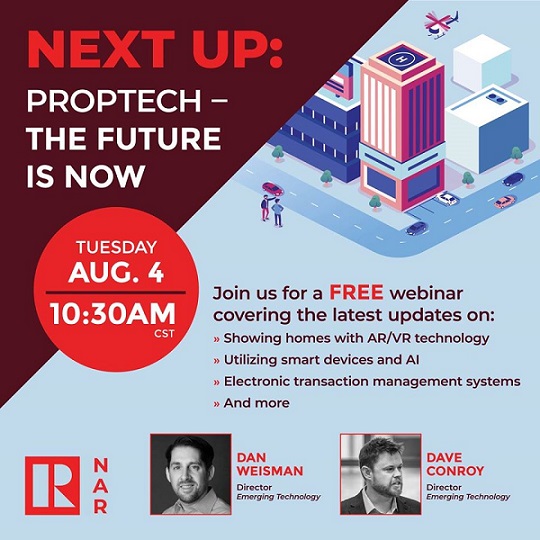 Zoom in to find out how tech tools can help you show, sell, manage, and upkeep your property from home - or wherever your business takes you.
In this online session, NAR's Directors of Technology, Dan Weisman & Dave Conroy will cover:
- Showing homes with AR/VR technology
- Utilizing smart devices and AI
- Electronic transaction management systems
And more!
Register using the link below!
Register
Back to Calendar