Tue, May 2, 2023 11:00am – 2:00pm
Sustainability Showcase
LOCATION
Greater Chattanooga REALTORS®
DESCRIPTION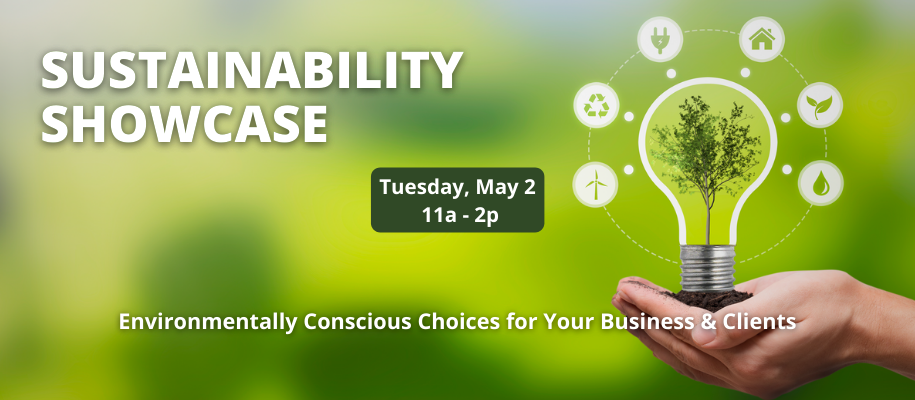 Thanks to an NAR grant, we're hosting a mini tradeshow for local businesses to engage with REALTORS® about their sustainability resources and services.
The Sustainability Showcase is a come-and-go event, with complimentary lunch for our members. Plus, attendees may enter into a drawing for 2023-2024 MLS fees and other prizes.
Also, onsite that day will be the Shred-It truck for complimentary shredding of old paperwork and hard drives.
And the Habitat ReStore Truck will be on hand to accept furniture donations, as well as other large items including appliances, building materials and more. See habichatt.org/donations-wish-list for a complete list of accepted items.
Participating Businesses:
City of Chattanooga - Stormwater Resources Group
Chattanooga Electric Bike Company
The Conservation Kid
Crabtree Farms
EPB's Home Uplift Program
GeoThermal Chattanooga
Green's Design & Supply
green|spaces
Habitat ReStore
NAR Green Designation
NewTerra Compost
Reflection Riding Arboretum and Nature Center
Shred-It (providing on-site paper/hard drive* shredding that day)
The Tivoli Theatre Foundation - first recipient of the City of Chattanooga's Commercial Property Assessed Clean Energy and Resiliency (C-PACER)
Please RSVP below so the participating businesses can plan accordingly for food, drink, handouts, etc.
*All hard drives must be removed from the device prior to shredding.
COST
Complimentary for Members.
Register
Back to Calendar