Thu, Jun 9, 2022 11:30am – 1:00pm
TENNESSEE REALTORS® ROADSHOW
DESCRIPTION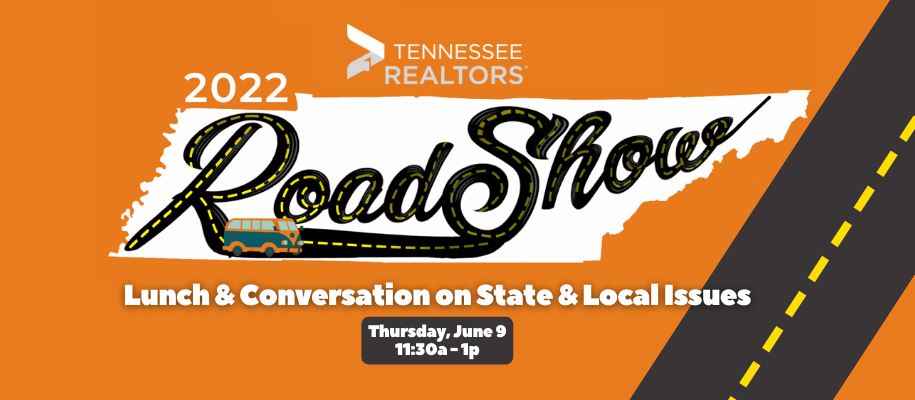 Join us for FREE Lunch!
This year, the Tennessee REALTORS® Executive Committee is visiting all local associations to share updates on statewide programs and services. Also, they want to hear from YOU on what you need from your state association.
RSVP using the link below so we can plan accordingly for lunch.
COST
FREE for Members
$15 for Non-Members
Register
Back to Calendar