Thu, May 27, 2021 2:30pm – 4:30pm
Virtual Retirement Party For Rheta Beck
LOCATION
Your own location/device via Zoom!
DESCRIPTION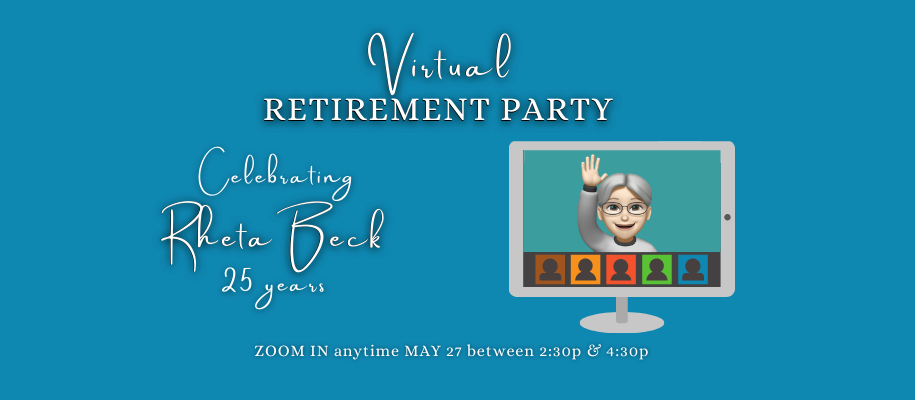 After 25 years of service to Greater Chattanooga REALTORS®, RHETA BECK is retiring.
Grab a glass and join us for a virtual* toast to celebrate with Rheta before her retirement adventure begins!
Register below via Zoom, then mark your calendar to sign in any time during the 2:30-4:30 pm window on Thursday, May 27.
In the meantime, Mail or drop off cards and well wishes:
Rheta Beck
Greater Chattanooga REALTORS®
2963 Amnicola Highway
Chattanooga, TN 37406
AND say you're "going" to the Facebook event, where each day we'll post a fun fact about Rheta.
*The virtual format is at the request of the honoree, who is not comfortable with an in-person event.
Register
Back to Calendar